Unveiling the World of Doll Patterns:
A Stitch-by-Stitch Review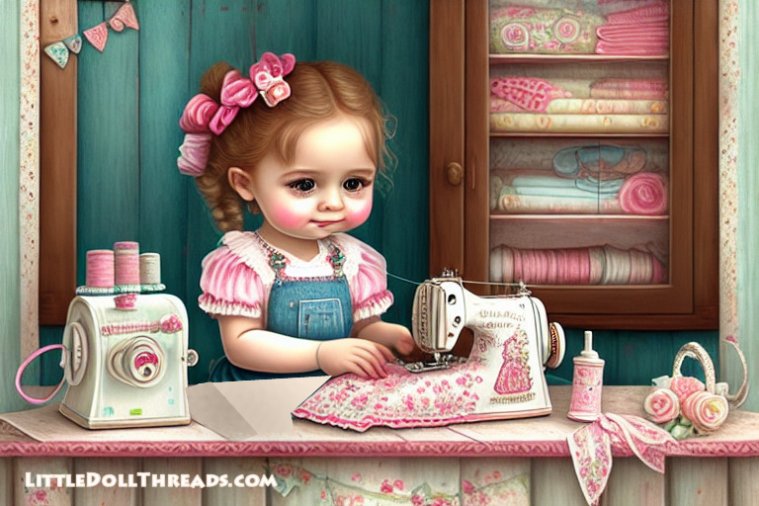 When it comes to the world of dolls, enthusiasts and collectors alike know that the true beauty lies in the details. From their intricate costumes to their unique personalities, dolls have captivated the hearts of many for centuries. One crucial aspect that brings these dolls to life is the patterns used to create their garments. Doll patterns play a vital role in achieving the perfect look for these miniature characters. They not only provide a roadmap for the construction process but also allow for endless creative possibilities.
What makes doll patterns truly fabulous is their versatility. Whether you're a skilled seamstress or a beginner, there are patterns available for every level of expertise. These patterns provide clear instructions and step-by-step guides, ensuring that even those new to sewing can successfully bring their doll's wardrobe to life. With a wide range of patterns to choose from, including historical costumes, modern fashion, fantasy outfits, and more, there is no limit to the creativity that can be unleashed.
Another fantastic aspect of doll patterns is their ability to capture the essence of different eras and cultures. From elegant Victorian gowns to traditional Japanese kimonos, these patterns enable collectors to dress their dolls in authentic and historically accurate attire. Through the careful selection of fabrics, trims, and embellishments, sewists can transport their beloved creations to any time or place, immersing themselves in rich narratives and captivating storylines.
Furthermore, doll patterns often serve as a form of artistic expression. Many designers go beyond recreating existing styles and create original designs that showcase their unique vision. These patterns allow for customization and personalization, allowing doll lovers to put their individual stamp on their creations. Whether it's adding a touch of embroidery, experimenting with different fabrics, or incorporating unique accessories, doll patterns empower artists to create one-of-a-kind dolls that truly reflect their creativity and imagination.
Lastly, the doll pattern community itself is a vibrant and supportive one. With the rise of social media and online platforms, doll collectors from around the world can connect, share their creations, and provide valuable feedback to fellow creators. Pattern reviews and recommendations are an integral part of this community, offering insights into the quality, accuracy, and user-friendliness of various patterns. These reviews help others make informed decisions and discover new patterns that suit their preferences and skill levels.
In conclusion, doll patterns bring a touch of magic and endless possibilities to the world of dolls. Their versatility, ability to capture different eras and cultures, artistic expression, and supportive community make them truly fabulous. Whether you're a seasoned collector or a newcomer to the world of dolls, exploring and experimenting with sewing  doll patterns is an exciting journey that can transform your dolls into captivating and unique characters. So, grab your needles, thread, and a pattern that speaks to you, and let your imagination soar as you bring your dolls to life with fabulous patterns.
PATTERN REVIEWS 
What's Fabulous in Doll Patterns?